Assessing terrorism is a bit more difficult than it might first appear to be.  At first glance it looks like it should be pretty easy.  When someone detonates an explosive, fires and gun or flies an airplane into a building along with some sort of ideological statement it's terrorism.  Everyone likes to talk about we haven't been able to settle on a universal definition (even within the U.S. Government) but I bet more people would say that they could identify it if they saw it.
Yet, that's not really true and in the case of domestic terrorism. The problem, I suspect, is pretty serious for several reasons. Allow me to demonstrate a couple…
First, please consider this:
The Fort Stewart soldier accused of organizing an anti-government militia and orchestrating plots to takeover the Coastal Georgia Army post, bomb the Forsyth Park Fountain and poison Washington state's apple crop appeared at the Long County Courthouse Friday to plead guilty in his civilian court case.
And this from an assessment of a group I will discuss later:
Criminal activity has ranged from graffiti and trespassing, to vandalism, sabotage and arson;
Desired result is to inflict significant economic loss;

Historically, activities have not intended to harm individuals
Now, which (if either or both) do you think should be considered a terrorist case?
Both certainly could based on the information provided.  The first is pretty clear cut.  The perpetrators had an ideological agenda, planned to conduct violent activity against a government or population in furtherance of that ideology.  In fact, they were implicated in several homicides and hoarded weapons so they get bonus points for actually taking steps to carry out their plans.  If you review many of the criminal complaints against terrorism suspects you'll note that most of these knuckleheads have to have the FBI hold their hands through the planning and operational stages of a terrorist attack.  In fact, they've been accused of being a bit to enthusiastic in their encouragement of getting people to pick up the black banner of al-Qaeda.
The second group is 'environmental extremists' and from an alleged leaked joint presentation from the FBI and Pennsylvania State Police. 1
I'm not going to rehash my issues with the way the law enforcement/homeland security community deals with animal/environmental extremism here (perhaps in another post).  I see I've been writing about it for more than 8 years (!) now and see very little progress in the area.  Read that post from 2006 and then look at the leaked document…You'll see the same sins over and over (and over) again.  2
These two events are significant in terms of what they tell us about federal priorities.  The first case (you know, the one where mass murder was planned) was NOT addressed federally.  It was prosecuted at the county level.  That's pretty odd given that usually everyone wants credit for busting up a terrorism ring.
And here's the thing…most assessments of terrorist activity (particularly in the United States) rely on federal government prosecutions or indictments that allege terrorist activity.  So, no indictment…no terrorism.  This essentially makes terrorism analysis a function of prosecutorial decision.  While there may be a lot of overlap, those two things are most definitely not identical.
So, we have a situation where things like the Global Terrorism Database (the 'go to' terrorism database and which I endorse) does not include things like F.E.A.R.  So, they don't get federal attention, don't get picked up be researchers and they drop out of sight like a bad Reddit thread 3
Start asking questions and watch how quick everyone does their best Obi Wan Kenobi impersonation…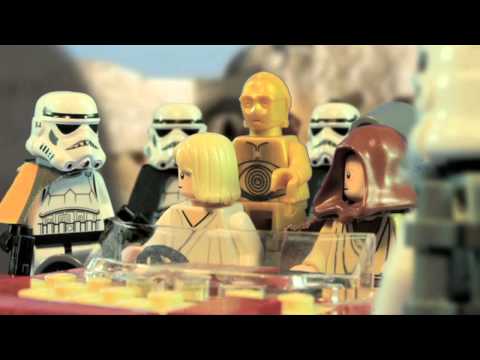 These are not the terrorists you're looking for….
If you're intellectually sloppy this can lead to all sorts of distortions about the current state of terrorism, how it may be trending and open you up for all sorts of strategic surprise.
Key point:  Understand what your data does and does not capture and what you can (and shouldn't) use it for.
Internationally, there is another concern.  Peruse through most terrorism assessments and you'll see the unspoken assumption that terrorism events can be lumped together in order to determine trends.  In some cases, that may be warranted.  In terms of tactics, for example (hijacking in the 1960s and suicide bombings in the 2000s) tactics which are effective spread not just geographically but also across ideological boundaries.
But that isn't a universal rule.  An increase in terrorism in one place or against one target type does NOT necessarily mean it'll occur elsewhere.  It would be interesting to see if it does (and my impression is that it does not) but we  shouldn't act like it's established fact.
The people at START do a good job of making this distinction in products like this.
Although terrorism touched 85 countries in 2012, just three – Pakistan, Iraq and Afghanistan – suffered more than half of 2012's attacks (54%) and fatalities (58%)…

"While terrorist attacks have in large part moved away from Western Europe and North America to Asia, the Middle East and Africa, worldwide terrorism is reaching new levels of destructiveness,"
If looking for terrorism trends that might effect…Boise, Idaho (for example) perhaps including incidents from a dataset that includes these three countries isn't a good idea.  Many places (particularly those in non-academic settings) not only don't make those distinctions.  Often they don't even understand them.
It seems weird to say this but 13 years after 9/11 and we really haven't done much work in thinking about how we should think about terrorism.  You'd think we'd have terms of reference down pat but we don't.  We continue to cobble things together and that's not good.
I can't verify the authenticity or integrity of the product so evaluate the source as such.  The content does seem consistent with similar products that have been leaked int eh past and public statements from officials on the subject. The one red flag that is raised is the bizarre color scheme used in the presentation.  I can say that I've never seen hot pink used in an official presentation. ↩
The question, to me, is if these are sins of intention or incompetence.  Do they know they're playing with the facts or do they not see the cognitive biases and flaws in logic in what they do?  I have no idea. ↩
Nice attempt to appear culturally relevant but you aren't fooling anyone. eds. ↩