Things remain unclear about the attack in Boston but some things of note can already be discerned.  Here's my list so far…
Network news is terrible at covering unfolding events.  I don't think it was always so, but maybe it was and I just didn't it or my information needs were different.  In any case the 24 hour news channels were uniformly useless.  The normally quite good John Dickerson gives a pretty weak defense of the institution (While mistakes may have been made it's really the fault of the viewers…or twitter…of Blitzer's beard!)
The news channels weren't about providing information and context.  They were about spreading rumor, speculation and regurgitating the few facts they did have.  This led to the second problem of the news organizations (not new but exacerbated by this story) which is that even though these channels have 24 hours to fill with programming they suffer from myopia.  Nothing important was going on elsewhere in the world during the entire week?  Really?  I find that hard to believe.
Social media was even worse.  Twitter was a disaster and Reddit users were on their way to forming virtual lynch mobs.  It would seem, not the greatest set of days for the idea of crowd-sourced intelligence.
But not so fast.  I suspect some of that was the messy nature of self organization.  There was very little attempt to give people ways to connect to the story in helpful (or, at least not harmful) ways.  That is what government can do although the agencies upon whom this responsibility would normally fall (law enforcement or homeland security) don't really seem interested in communicating more than they absolutely have to with the public.
Aside from the occasional photo op, the customary speech laden with rhetoric about "our partners in the private sector, blah, blah, blah," and of course the obligatory platitudes that we see in news releases and congressional testimony, the level of engagement with people outside the red brick walls of the DHS complex is anemic, if not nearly extinct.
Lesson Learned:  Shut off the news on the second repeat of 'what we know'.  Tune back in at the end of the day.  Avoid social media (as it's currently configured) unless you have some specific information needs you think you can fill through those sources.  Anything else is the virtual equivalent of rubber necking and will do nothing except waste your time and risk getting you caught up in the same useless feeding frenzy everyone else is in.
We've already heard calls for new changes to account for this incident.  We should charge this American citizen as an 'enemy combatant' and deny him his constitutionally protected rights.  This attack 'proves' that Putin is a guy we want on our side, after all.  And all those Muzlims!  Muzlims everywhere!
One incident is one datapoint.  That's all.  Any assertions that this is part of some sort of trend is engaging in baseless speculation.  We have no idea if this event means nothing or is a harbinger of something significant.  I suspect the former but we have to wait and see.
Lesson Learned:  STFU until you know what you're talking about (and even now, we don't know much).  If you don't know what you're talking about but want to speculate anyway, make sure you don't make your speculation have to bare more weight than it can carry.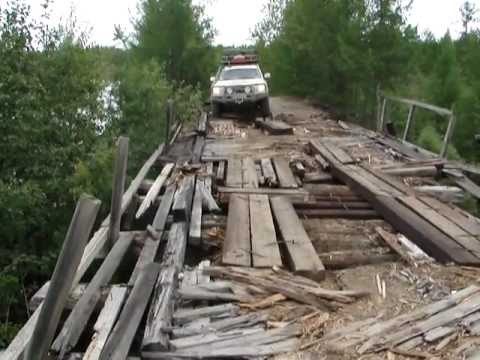 We've been very fortunate in that the U.S. suffers from very little terrorism.  Less in the past ten years than in the 1970s 1 but I suspect people, like me, that grew up in the 1970s didn't feel like we were living in a terrorist wonderland.  9/11 may, indeed, have changed everything but perhaps not for the better.
So, while perhaps not popular I recommend Rose Brooks' occasionally condescending yet still good 'Keep Calm and Shut the Bleep Up' as we gird ourselves for countless stories that go something like:  'You know…I was thinking about running in a marathon before I died.  That could've been it.  I was that close…'  We get it.  If you didn't have a head cold you totally would have been in Boston and wow…coulda been you.  Just because the odds of you getting killed in a terrorist attack are increased from 1 in 3 million to 1 in 1 million, don't expect me to come down with a case of the vapors.
Lesson Learned:  Chill out.  You, your family, your friends and everyone else you care about are MUCH more likely to die in many more ways than terrorist attacks.  If you're going to freak out…pay some attention to those risks.
By quite a bit, I might add.   There were almost TEN TIMES the number of terrorist attacks in the 1970s compared to the decade starting on September 11, 2001. ↩