Incredible piece about the attempts of researchers to understand the migration and behavior of Great White sharks.  What do you do after spending years of your life and lots of money and your conclusion is:  ""There's no frickin' pattern at all,"
The Scandinavians have been producing quality crime fiction for years.  Who knew they also produced some of the more intriguing crime reality as well.  GQ puts together a lengthy piece about a man who may be a serial killer, cannibal, sadist, pedophile…or he might be a really disturbed guy who was almost a killer, sadist and pedophile who was (intentionally or not) set up to take the blame for 30 homicides by an incompetent and overzealous judicial system.
The Boston Globe has done an amazing piece of investigative reporting about the Tsarnaev brothers (of Boston Bombing infamy).  Really, you don't want to miss this.
In the daily to and fro of putting out fires and addressing the next crisis, is anyone thinking about out long (and I mean long) term survival as a species?  After all, over 99% of all species that have lived are now extinct and we continue to learn new ways we might get snuffed out all the time.  Here's a piece about a group of people thinking about what our existential threats might be and how we should think about them.
I was really shocked when I saw Supersize Me! back in 2004 but now research is indicating it might not be quite as cut and dried as that documentary looked.
I really thought I enjoyed the first season of House of Cards.  The plot kind of went off the rails and it was almost like the writers ultimately felt like they couldn't commit to a straight up political drama and so had to get all John Grisham in there.  If you're looking for a good political drama I highly recommend the Danish series Borgen.  Really quality acting and plotting.  Check it out.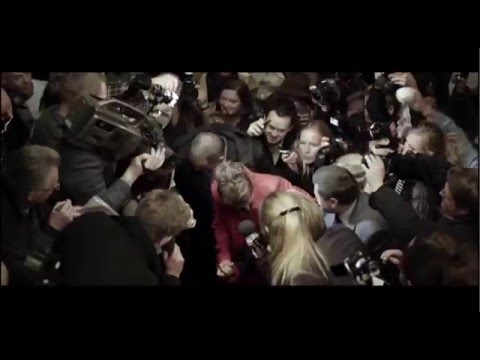 I don't know what's going on but the past few years have seen an explosion of quality TV and film from Scandinavia.